Jessica Pattemore, MSW, RSW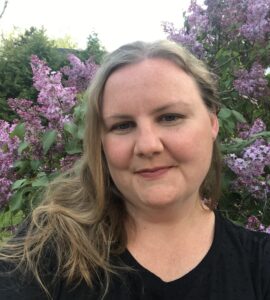 Jessica Pattemore, MSW, RSW is a Master's level Clinical Social Worker and a member of the Ontario College of Social Workers and Social Service Workers, and the Ontario Association of Social Workers.
Jessica received her Master's degree in Social Work from Carleton University. Jessica has over 10 years of experience working with adults struggling with a variety of issues and has specific experience working with those in need of urgent care and crisis intervention. She also teaches interviewing skills in the Social Service Worker program at Algonquin College.
Jessica has training in a number of therapeutic approaches, such as, Cognitive Behaviour Therapy (CBT),  strength-based therapy, goal-directed, and supportive psychotherapy; and is skilled in motivational interviewing, mindfulness and community collaboration.  Jessica also has some experience with Dialectical Behaviour Therapy (DBT). Jessica uses this diverse skillset to offer an eclectic approach and work collaboratively with her clients to find interventions that are best suited to their needs.
Jessica's style is collaborative, non-judgmental, empowering, and supportive. She is client-centered and takes a holistic view, considering the various aspects of her clients'  lives, relationships, culture, and unique history as it impacts upon heir mental health. Jessica believes that given the complexity of life, we all face challenges; but we do not have to do this alone.
Jessica works with adults 18 years of age and older. Some areas of focus include: mood disorders (i.e., depression, bipolar affective disorder, seasonal affective disorder, etc.), suicidality, anxiety, life stress, grief, loss, bereavement, stress management, self-esteem struggles, and within family support and skills development. She is willing to meet with individuals as well as family members, based on client need and interest. Jessica has a special interest in Women's Mental Health, including perinatal and postnatal care, and postpartum depression.