Dr. Neil Gottheil, C.Psych.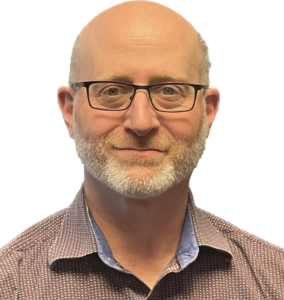 Dr. Neil Gottheil, C.Psych. is an independently licensed clinical psychologist through the College of Psychologists of Ontario, and is the Clinical Director for Turning Corners Psychological Services.
Dr. Gottheil received his doctorate in Clinical Psychology from Bowling Green State University in Ohio, his Master`s degree in Developmental Psychology from Wayne State University in Detroit, and his Bachelor of Arts degree in psychology from McGill University in Montreal.
Dr. Gottheil has been in practice for over 24 years and provides comprehensive psychological assessments and treatments for children, youth, parents, families and adults. Dr. Gottheil has an eclectic therapeutic approach with an emphasis on Cognitive Behaviour Therapy (CBT) and Family Systems, as well as training in Dialectical Behaviour Therapy (DBT), Mindfulness based approaches and Collaborative Problem Solving (CPS).
Dr. Gottheil works with clients struggling with mood (i.e., depression, bipolar illness) and anxiety disorders, adoption/ attachment related concerns, peer relational issues, parent-child difficulties, skills development (general coping, distress tolerance, emotional regulation, interpersonal effectiveness), parenting skills, anger and behavioural issues, psychosis, and suicidality.
Dr. Gottheil has a particular interest in the area of Bully and Victim issues, has provided various community and professional lectures and workshops on the topic, and has appeared on television to discuss bullying, its impact and what can be done about it.
For more information about Dr. Gottheil's press, presentations and printables click the link below.