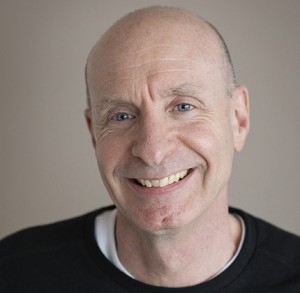 Richard Voss, MSW, RSW is a Masters Level Social Worker and a member of the Ontario College of Social Workers and Social Services Workers.  He received his Master's Degree in Social Work from Carleton University in 1988.  Prior to obtaining his MSW, Richard received a Bachelor of Arts Degree (Honours) in Psychology from Carleton University.
Richard has over twenty eight years experience working with children, adolescents, parents, adults, families and groups.  He worked at the Royal Ottawa Hospital in the Child and Youth Psychiatry program for over 16 years before moving over to CHEO in 2003, where he was the Team Leader for the Mood and Anxiety Team.  He also worked on the Abuse and Trauma Team, where he saw male victims of abuse as well as adolescent perpetrators of sexual abuse.  He offered Collaborative Problem Solving groups for parents and also participated as an individual therapist in a newly expanded Dialetical Behavioural Therapy program.  He was also the co facilitator of the Family Therapy Training Unit; supervising Psychology Residents and Social Work students as they participated in this training opportunity during their placements at CHEO. Richard retired from CHEO in June 2016; however he continues to work part time as a casual Crisis Intervention Worker in CHEO's Emergency Department. 
Richard maintains a systemic perspective in his work with his clients; incorporating cognitive behavioural strategies, as well as mindfulness, collaborative problem solving and solution focused techniques into his practice.  He works with youth (ages 13 and up) who are struggling with mood and anxiety issues, challenges with emotion regulation, peer relationship issues and parent child issues.  He also works with parents in establishing an environment that meets their children's need for connection, structure and safety with an emphasis on effective communication, attachment and appropriate use of authority.