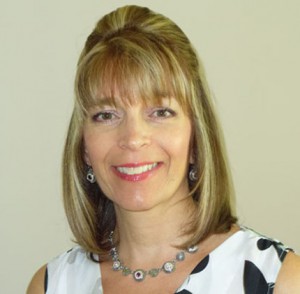 Nynetha Staff, MSW, RSW is a Master's level Clinical Social Worker and a member of the Ontario College of Social Workers and Social Service Workers, and the Ontario Association of Social Workers.
Nynetha received her Master's degree in Social Work and a Diploma in Social Administration, from Wilfrid Laurier University.  She also obtained a Certificate in Children's Mental Health from the University of Toronto and a Bachelor of Social Science degree (Honours) in Criminology and Sociology from the University of Ottawa.
Nynetha has over 21 years of experience working with children, adolescents, parents, families and groups.  Since 2009 she has worked, and continues to work, for a local school board where she provides counselling, crisis intervention, violence-threat risk assessments, professional development and helps children, youth and families access community resources.  Prior to that, Nynetha worked at the Children's Hospital of Eastern Ontario for eight years in Inpatient Psychiatry with children, adolescents and families struggling with a wide range of mental health issues that required admission to hospital. Nynetha's other professional experiences include work with patients in neonatal intensive care, geriatrics, cardiology and home care. She has also worked in child welfare and youth criminal justice.  In addition, Nynetha is a Registered Trainer with LivingWorks Education, delivering workshops in Applied Suicide Intervention Skills Training (ASIST).
In terms of her therapeutic approach, Nynetha incorporates cognitive-behavioral strategies and family systemic therapy, collaborative problem solving and solution focussed techniques.  Her supportive, compassionate approach focuses on strengths and setting treatment goals to empower clients based upon their identified needs. At Turning Corners Nynetha provides services to families, children, adolescents and parents in the areas of family therapy, parenting skills development and individual treatment . More specifically, Nynetha's areas of focus include working with families around communication, defining roles, developing respect, collaborative problem solving, limit-setting and behaviour management; developing the parenting team, consistency and co-parenting in families with two homes; separation and divorce where a child or youth is the identified patient; blended families; stress management; bereavement; abuse and trauma; and working individually with, or with families of, high risk youth with mental health issues.