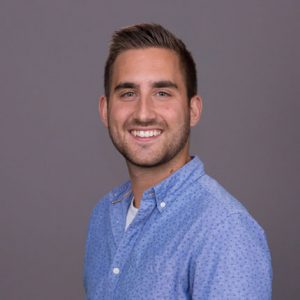 Brent Korosi, MSW, RSW is a Master's level Clinical Social Worker and a member of the Ontario College of Social Workers and Social Services Workers.
Brent received his Master's Degree in Social Work from the University of Ottawa in 2017, where he also received his Bachelor of Arts Degree (Honours) in Psychology.
Brent is bilingual and has diverse experience working with children, adolescents, parents, families and groups. He has worked at the Children's Hospital of Eastern Ontario (CHEO) both on the Inpatient Mental Health unit and through the Outpatient Mental Health Service.
While on the Inpatient Mental Health Service Brent worked with youth and families whose complexities and safety concerns warranted more intensive services and an admission to hospital. The inpatient service sees people with a variety of mental health conditions including: mood disorders (major depression, bipolar affective disorder), anxiety disorders (social anxiety, OCD, phobias, generalized anxiety disorder), developing personality disorders (borderline personality disorder, antisocial personality disorder, avoidant personality disorder), and externalizing conditions (ADHD, intermittent explosive disorder, defiance and oppositionality).  
Brent's work at CHEO's Outpatient Mental Health Service included individual therapy for individuals with various mood and anxiety struggles, features of borderline personality disorder, risk-taking and acting out behaviours, and parent skills development and support. Brent also worked with families to help with communication, development of respect within the household, work on boundary and limit setting and clearer definition of roles within the family structure. Brent also co-facilitated a Dialectical Behaviour Therapy (DBT) parent-only skills development group. Here, participants are taught skills related to emotion regulation, distress tolerance, interpersonal effectiveness, validation and mindfulness.  Brent also co-facilitated The Incredible Years group, designed for parents of children with externalizing conditions such as, ADHD and Oppositional Defiant Disorder. Here, parents learn about ways to further develop their relationship with their child, when and how to use praise, planned ignore, no-cost and low-cost rewards, time-out, and logical and natural consequences.
Brent currently works at a family health practice in the Ottawa area, where he has been providing individual and group treatment across the age span. Here, he has  recently launched a group called Working with Emotions, a DBT-based skills group. He also runs a CBT-based (Cognitive Behavioural Therapy) Stress Management and Mindfulness group for individuals struggling with depression and anxiety.
Brent works with children, youth, young adults, parents, families and adults in both English and French. He offers supportive, evidence-based and personalized treatments. Brent has an eclectic therapeutic orientation and believes in working collaboratively with his clients to find the best fit for them. Brent has training in and experience with Cognitive Behavioural Therapy (CBT), Dialectical Behavioural Therapy (DBT), Systems theory, Solutions-Focused approaches and Attachment-based therapies.
Brent presented his research about caregiver experience of the DBT multifamily group at the International Society for the Study of Personality Disorders (ISSPD) in Heidelberg, Germany in the Fall of 2017.
At Turning Corners, Brent offers services for individuals, parents, families, and adults who struggle with anxiety, depression and mood disorders, sleep issues, school avoidance, communication difficulties, self-harm, grief, relationship struggles, parenting skills, identity development, emotion dysregulation, and internet-use issues. Brent is also currently in the process of developing some groups for TCPS. He is currently accepting new referrals